Nothing compares to farming while on the go.
Sometimes, all you want to do is stretch your legs out, lay back on the fluffiest pillow you can find, and play a farming game. Because of the perfectly relaxed atmosphere it creates and the need to control where we place our garden plots, farming sims are a popular genre. The best of both.
You can play farming simulation games on almost any device that can play video games, but there's something irresistible about the ones on the Nintendo Switch. Maybe it's because the machine itself makes people feel good, or maybe it's because everyone loves being able to take their little farm with them everywhere.
Stardew Valley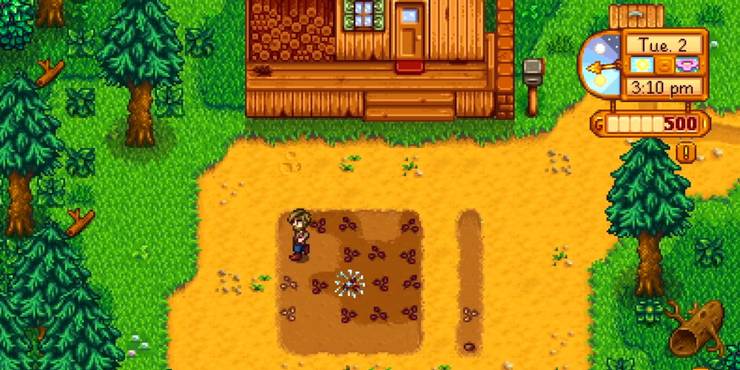 Sure, why not? Not since Harvest Moon has a farming simulation been so popular, though it's safe to say that Stardew Valley has already surpassed its predecessor. Welcome to Pelican Town, a quiet little town tucked away from the big city and the business rat race you're dying to get away from. Your grandfather gave you his old farm. It's been through a lot, but you can still make it work.
You don't have to farm in Stardew Valley. You can also dig, fish, hunt, or fight. There are even different farm plans that highlight these different ways to play, making each new farm a unique adventure. Stardew Valley is great on the Switch, both in terms of how it looks and how easy it is to pick up and play.
Harvestella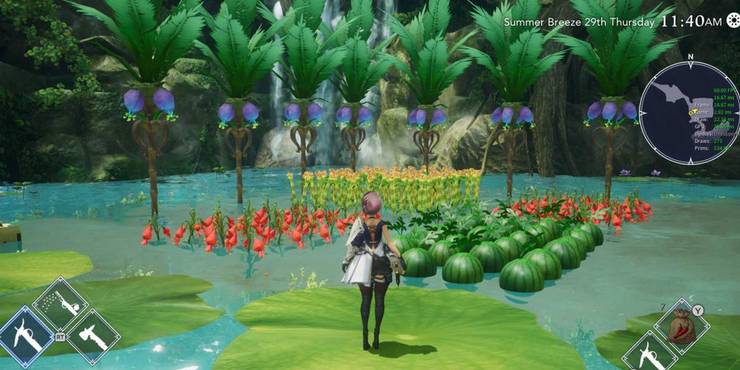 Harvestella is a game that lives between styles. It is a mix of JRPG and farming simulation. The end of the world is coming faster than anyone wants to admit, and you might be the only person who can stop it. Of course, you and your group.
You will be able to take care of your crops between combat tasks and other problems related to the end of the world. Surely, the end of the world can wait while you water your plants, right?
My Time At Portia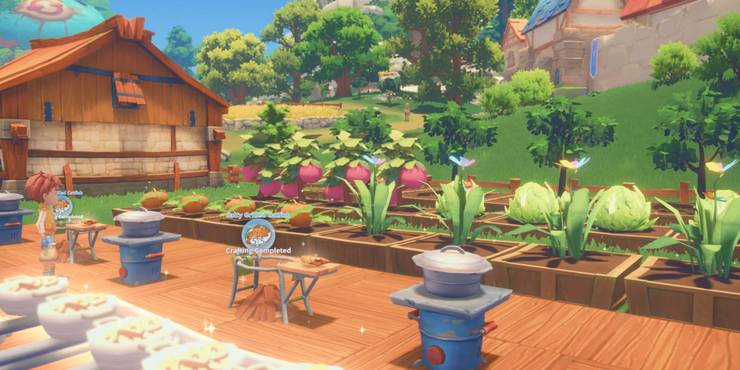 Don't worry about the end of the world because it's already here. My Time at Portia isn't about making the best farm possible. Instead, it's about putting things back together and making a better world. Sure, you want to be the best at what you do, but that's not what makes you happy. What makes you happy is building relationships with the people around you and making the world a better place.
This is the only thing that your crops, animals, and collecting skills are for. People are counting on you to help them in this small town, so don't keep them waiting. Who needs fame when simple happiness is enough?
Animal Crossing: New Horizons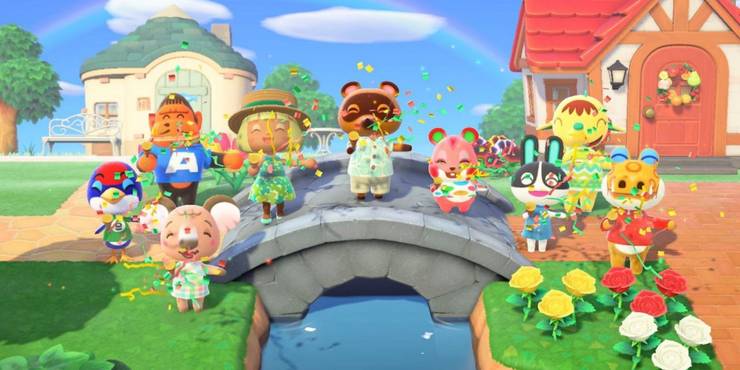 Is farming the point of Animal Crossing? No, not really. Can you grow, though? Absolutely. When Animal Crossing: New Horizons first came out, you couldn't make huge veggie gardens. You could make an orchard of fruit trees, but that didn't feel like a real farm. The game was updated so that pumpkins could be added in time for Halloween 2020. As a result, we all got more veggies to carefully place.
Everyone's island is a little different, and some "farms" will be messier than others. Still, Animal Crossing lets you scratch that itch by letting you build your perfect vegetable patch. The only downside, compared to other farming games, is that you have to wait real-world days to see the results of your hard work. Like a real farm, you know.
Cult Of The Lamb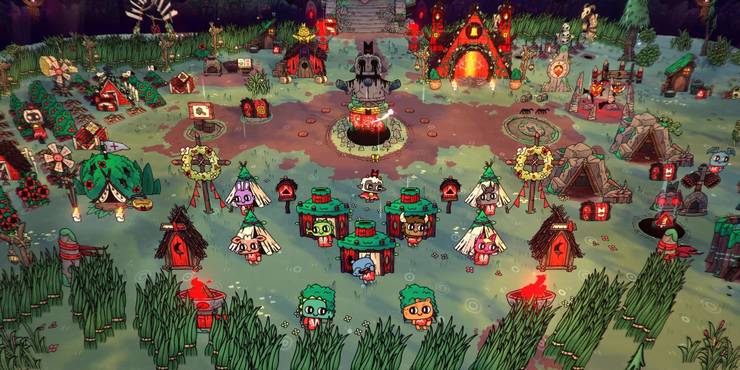 Okay, listen. Cult of the Lamb isn't really a farming simulation because you're not trying to keep your people happy. Instead, you're trying to build a strong group of devoted followers. Half of the game takes place in battle dungeons that are similar to roguelikes, with scary eldritch monsters waiting at the end of each one.
But when you go back to your little, um, community, you find that the faith of your people is fading. You aren't giving them the right food, and some of them may have started to rebel. You have access to farming plots that let you grow your own food, harvest it, and keep your little cult that could pleased. Also, you can fish, mine, and get married in most traditional farming sims, so who is to say that Cult of the Lamb doesn't fit here?
Story Of Seasons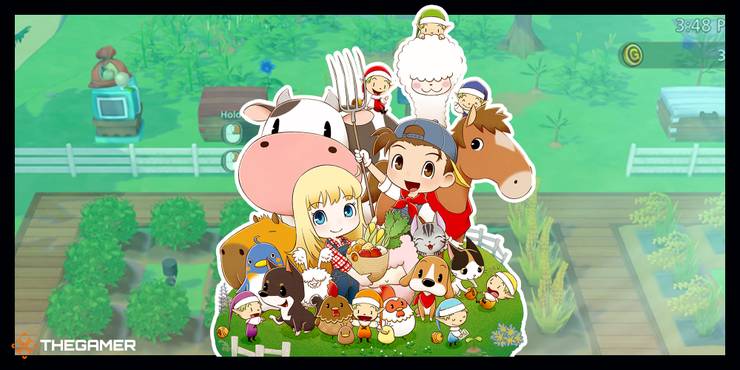 Harvest Moon is the famous farming simulation game. It has been around since the SNES. It's now called Story of Seasons, and there are a lot of games for you to play on the Switch.
If you've tried farming simulation games like Stardew Valley and liked them, it might not be a bad idea to go back to the series that inspired them. It has everything you want in a farming game: cute clothes, people you can marry, land you can farm, etc. There's a reason why this series is a classic.
Littlewood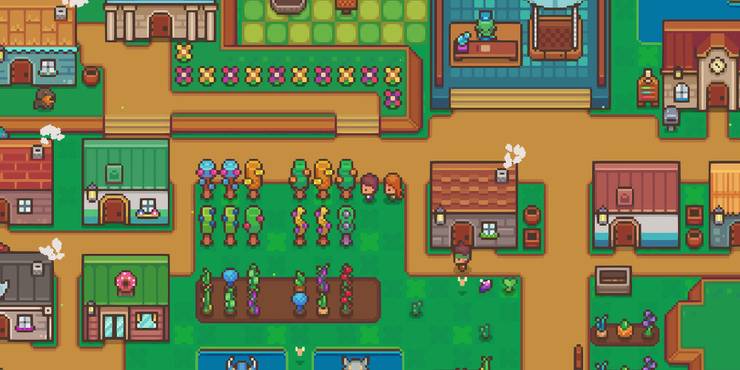 Littlewood is an interesting and unique game. You've already saved the world, so there's nothing left to do. Now is the time to make a better future, and you should start with your town. You will farm, mine, and hunt as you try to make your villagers' town better and happy.
Once, they looked to you to be the hero they needed. But now that everything is calm, you have to show that you're much more than that. Give as much care to the people in your town as you do to your crops, and you'll see them grow.
Rune Factory 5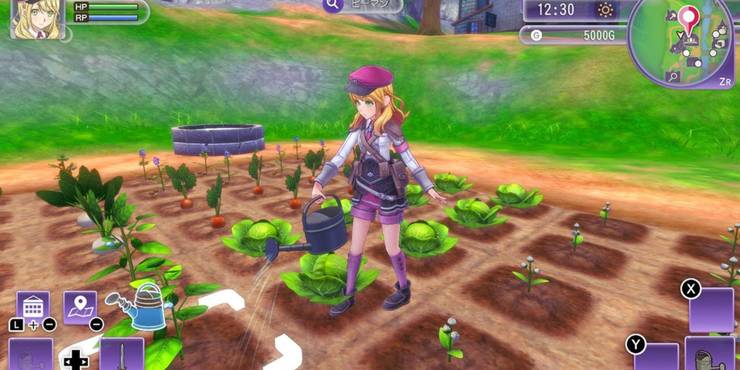 Rune Factory 5 is more than just a farming game. Oh no, you also get to make friends with monsters. Like Happy Wheels, it isn't as clear-cut about what kind of game it is. It's a farming simulator, but it also has elements of exploring and battle. You are asked to join a group of rangers after you lose your memory for the umpteenth time.
You have to keep the peace and deal with monsters for the people who live there. Of course, that's not the end of it. You're also given a plot of land to work on while you get to know the other people in your village. It's what you'd expect from a farming game, but what else could you want?
Farm Together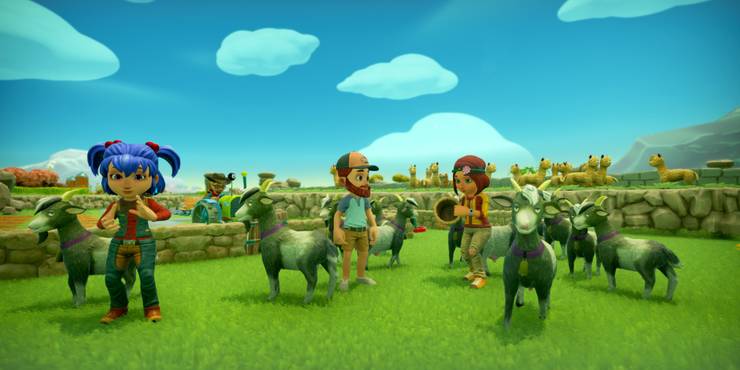 Teamwork is what makes dreams come true. Farm Together is best played with other people, but you can play it by yourself if you want to. Farm Together has everything you need, whether you want to raise animals, drive trucks, or just chill out. Farm Together is just what it sounds like. It's not like a lot of other farming games, which often have combat or RPG features.
Also, your farm changes even when you're not there, so you'll always have something fun to do when you get back. Come hang out with us and watch your dreams grow.
Slime Rancher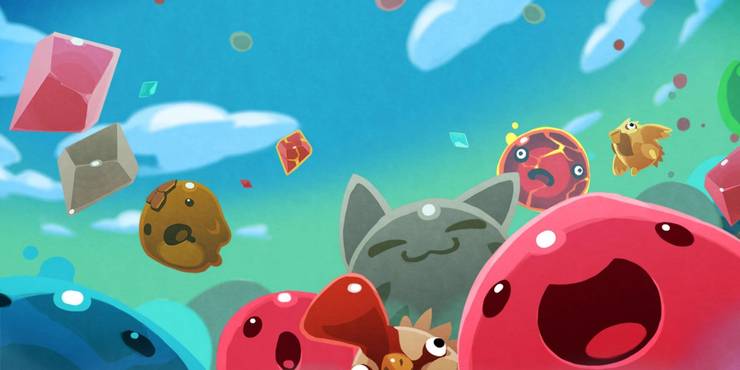 Like a ranch, but in space. Slime Rancher is a little different from most farming simulations because you play as Beatrix, who has set up her slime ranch on a world far from earth. Your job is to take care of, feed, and breed slimes until they make "plorts," which you can then trade for money and use to improve your farm.
Aside from the first-person view and the fact that it takes place in space, it feels very similar to anyone who has played a farming sim before. Also, the slimes are so cute!