In Graveyard Keeper, there are ten ways to get blue points. To save you a lot of time, we have made a list of these ten ways.
When you play Graveyard Keeper, getting blue tech points will be one of the hardest things to do. You won't be able to get blue points until you unlock the church, and you won't be able to get them quickly until the middle or end of the game. Even so, it can be hard to get a lot of blue points to unlock all the technology plans.
You might try everything you can think of to figure out how to get those valuable blue points. We've made a list of the best ways to get blue points in Graveyard Keeper to save you a lot of time.
Buying Books
Buying books is a simple way to earn blue stars. The Astrologer will sell these to you for silver pieces. There are two different kinds of these books. They can be read quickly to get more points.
Be aware that you can't buy the first one until you reach shop tier 2, and you can't get the second one until you reach shop tier 3. Keep in mind that these are sold in limited quantities, so you won't be able to farm experience this way and will still need to use other means.
Studying Body Parts
Once you build the study table, you can use paper to look at things in Graveyard Keeper game and earn science. This is a quick way to get blue points because you can study many popular items. You can get blue points by looking into parts of the body like the heart or guts.
Since blue points are harder to get, learning some things, like dark organs, will give you 100 points all at once. This is enough to easily unlock a few new blueprints.
Writing a Note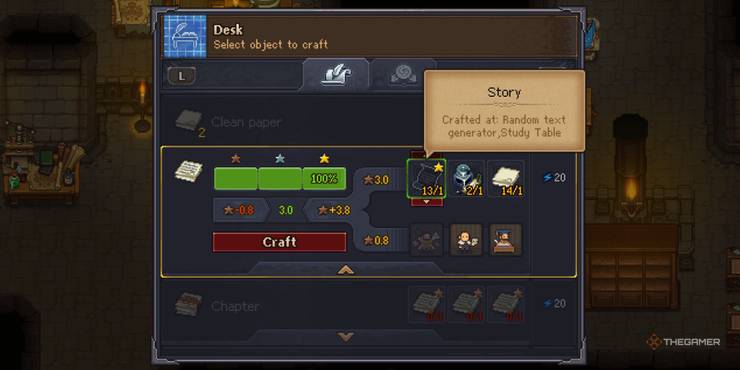 Building a desk you can write on is another quick way to get blue points. You will need a few things to do this. First, you'll need to make paper out of pigskin or bat wings. Then, you'll need to collect stories. Finally, you'll need to make or buy a pen and ink. If you can't make a pen or ink yet, the expert will sell you what you need.
After that, you'll need to go to the desk and write a note using one of your stories. Each time you do this correctly, you'll get a few blue points.
Studying Grave Items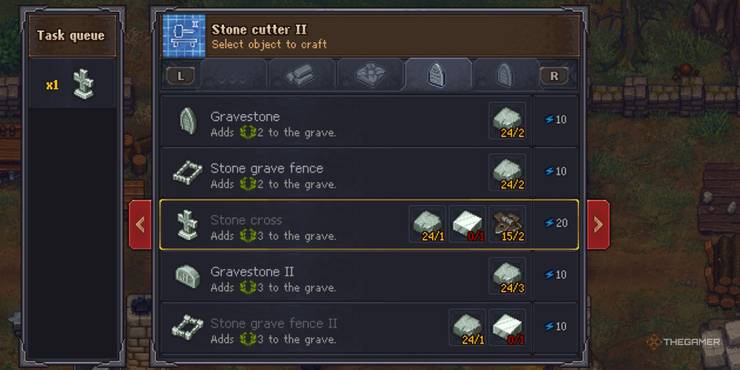 You can also get blue points for studying other things, like grave items. At the bottom of the scale, you get 20 points for things like looking at a gravestone or wooden grave fence. But you get more blue points the better the grave item is.
Items like the Marble sculpture and the Marble sculpture 2 are worth 100 blue points each, while the Marble Plinth and the Marble Cross 2 are worth only 90 blue points each.
Crafting Prayers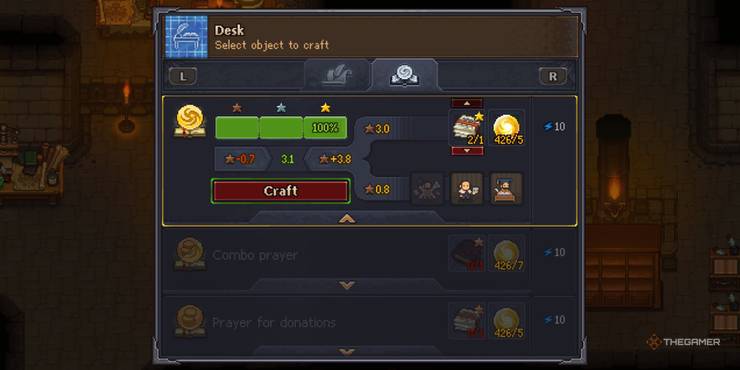 Once you become a Preacher, you can hold lectures one day a week that give different buffs. The Casual Prayer is unlocked by default, but it doesn't do much besides give you trust.
For other prayers, you'll need to find their recipes and make them. You can get some extra blue points if you do this. Every time you make a prayer, you will get five blue points. You'll want to preach to get those extra buffs, and the blue points you get for doing so will help you remember.
Circumspect Buff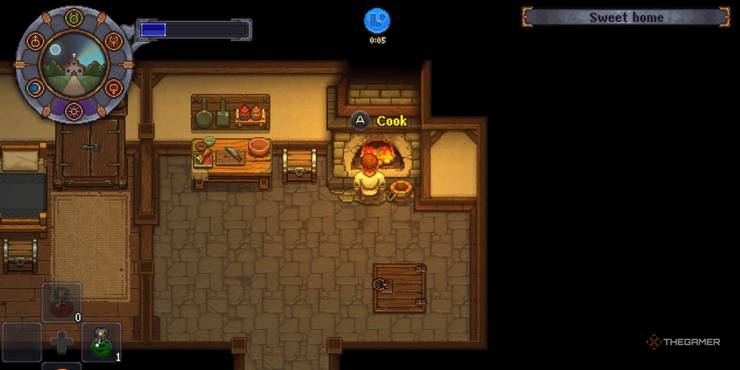 Using the Circumspect buff is another way to earn blue points, though not a lot of them. Circumspect lasts for two minutes, and for every Faith-required thing you study during that time, you'll get an extra blue point.
Consuming Cake, Grape Pie, Fancy Lentil Soup, Lentil Cutlets, or Cheese Cake will give you the Circumspect buff. All of these can be made at home, as long as you have the right method.
Crafting Steel Items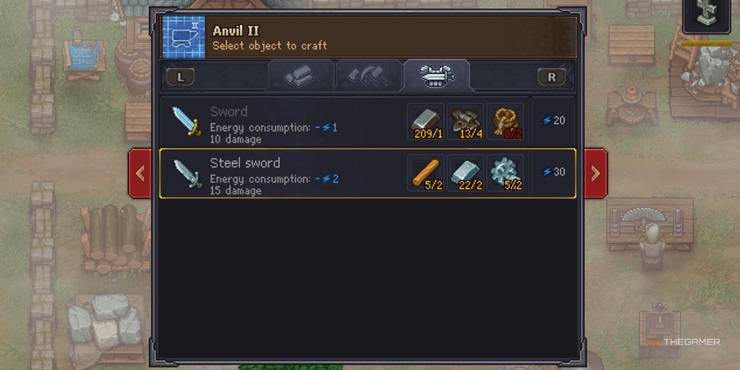 You can also get blue points by making certain steel things, but you don't get a lot of them at once. For every steel part you make in furnace III, you will get one blue point.
You will also get one blue point each time you make a Steel knife using any of the three possible recipes on the Carpenter's Workbench 2. It's not the best way to get blue points, but you'll be making these things a lot, so it's more of a treat.
Craft Fences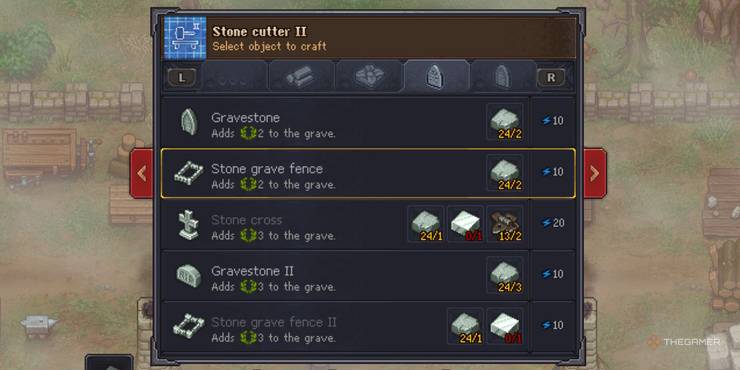 Getting blue points early on is easy if you make walls. You get a few blue points every time you make a stone fence. It only takes two stones to make a fence, and you can do it more than once in a row. As a bonus, this will also help you improve the quality of your graveyard, since stone fittings are worth more points than wood ones.
If you need headstones, you can also make more of the stone type to earn blue points. There is also a second level of stone pieces that, when made, also earn blue points.
Making Flasks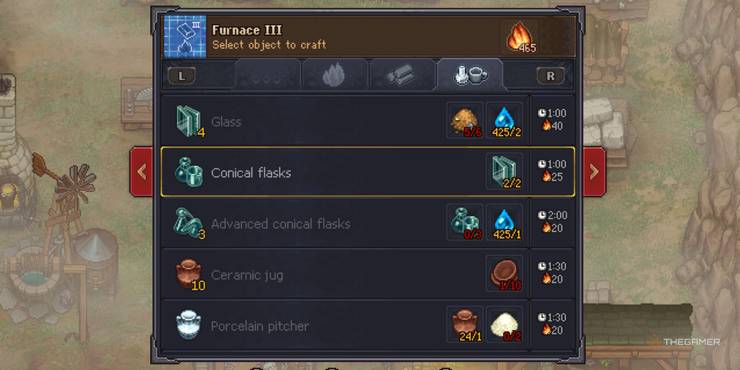 If you are a little further along in the game and want to make blue points in a less active way, you can use your boiler. You have to make a lot of glass and be patient to get blue points.
Once you have made the glass, set your kiln to make as many flasks as it can with the amount of glass you have. After that, leave the area and do something else while the flasks are made. If you can, leave the furnace alone for a few days to let the blue points pile up around your workplace.
Study and Craft Church Items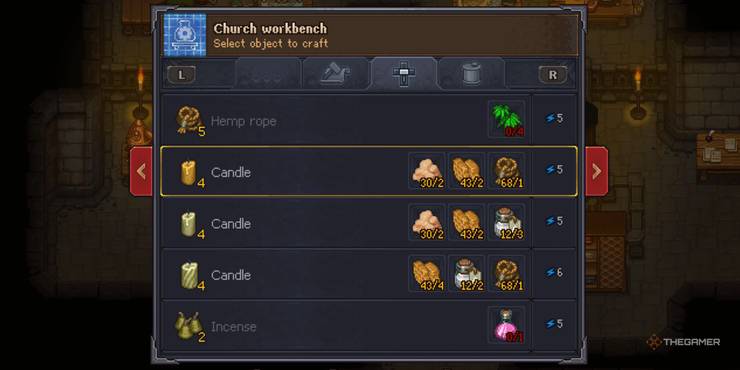 There are a lot of other things, like church items, that you can study to get more blue points. When it comes to more popular items, like Incense, studying this will earn you 15 blue points.
On the other hand, if you study Incense 2, you will get 45 blue points. You can also study urns, which can get you anywhere from 30 to 50 blue points, based on which one it is. You can also get extra points by making church supplies like lights and urns.
Make Hemp Ropes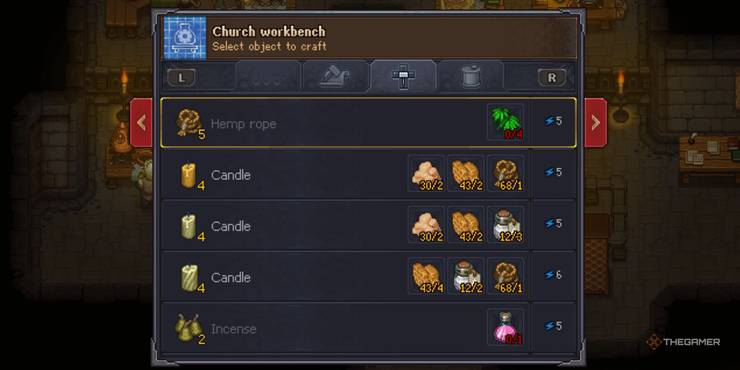 Even though you won't need too many ropes in Graveyard Keeper game, it won't hurt to make them since they can earn you blue points. You can either grow hemp or buy it from Dig when he hits level 2 to make hemp ropes. Hemp is easy to grow because you don't have to water plants in the game. In a few days, you'll have enough hemp to make rope. Hemp is different from other plants in the game because it doesn't have a quality level.
You will need the church table and four hemp at a time to make the hemp rope.
Sculpting Marble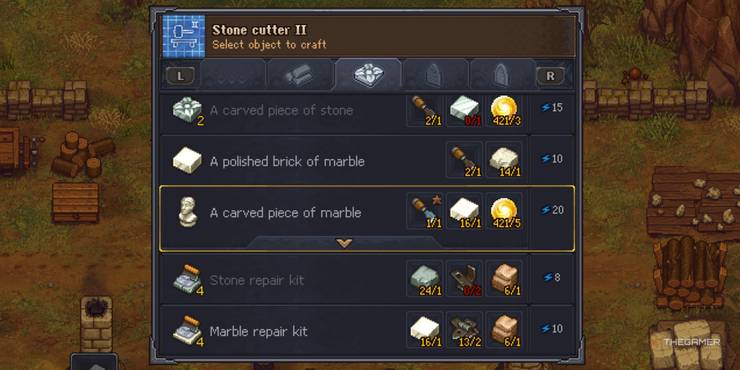 You can get marble statues later in the game, after you have earned some blue points in other ways. Each grave in your graveyard is worth a lot more points because of these statues. Players win twice when they get blue points from marble sculptures. With the Breaking Dead DLC, you can use zombies to collect a lot of marble at once.
If you bought the DLC and have a lot of marble, it's easy to make figures quickly and get a lot of blue points.
Creating Books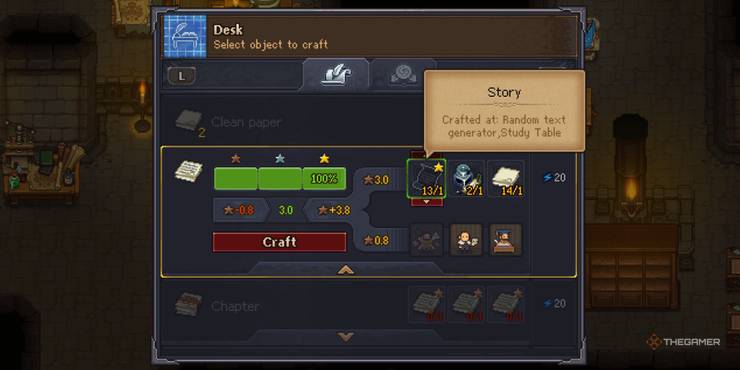 If you get better at Slope Game, you might be able to write whole books. This is important for a few questlines and can quickly get you blue points. Making books takes a while because you have to go through a process and you need a lot of things. To make a book, you must first make enough notes for a chapter and then make a cover.
The better the chapter, the more likely it is that you will end up with a better book. The good news is that you will get blue points at every step of the way.
Golden Apple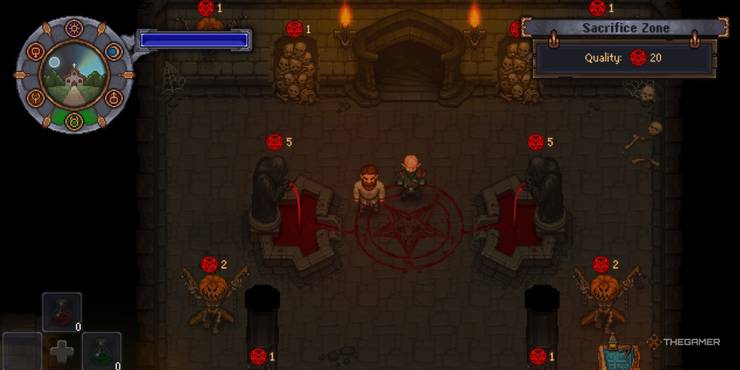 You won't always get a lot of blue points if you get a golden apple, but there is a way to use it to your advantage. To get the golden apple that gives you blue points, you have to unlock the Snake quest line and do the first few quests to unlock the whole dungeon. Then, you'll have to get to the final floor of the cave, floor 15, where you can pick the golden apple from the tree.
After you give the apple to Snake, he will offer you a bite. If you agree to try the apple, you will get 100 blue points right away.
Make Injections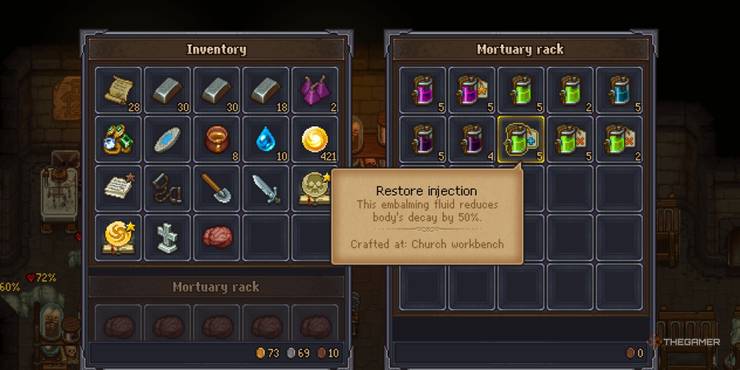 Making shots is the last way to get blue points. Injections can be unlocked between the middle and end of the game and help you earn points in the graveyard in a big way. The injections can be made at the alchemy making table. They can increase the number of white skulls on a body or even slow down the rate of decay. There is even a treatment that can fix up to 50% of a body.
You can get a lot of blue points and quickly improve the quality of the people you put in your graveyard if you make a lot of injections.