Looking for something like what happened in Valheim? There are some great games here that remind you of Valheim.
Valheim is a sandbox survival game with a Viking theme. It has scary enemies and bosses who can do a lot of damage. In the game, you can walk around the world or use your boat to go to new and interesting biomes. If you want to go somewhere other than Valheim, we can help.
Even though Valheim is great, there are times when you may just want to play something different. On this list, we'll look at games that are related to Valheim. This includes sandbox survival games and games that use Norse lore in the same way. Let's start with the first thing on our list.
Ark: Survival Evolved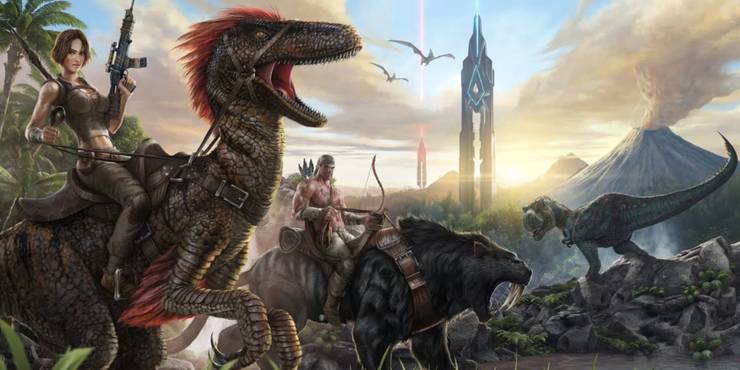 Imagine Valheim with dinosaurs instead of humans. This is what Ark: Survival Evolved is mostly about. Instead of being a Viking in a Norse world, you are accompanied by dinosaurs, some of which are friendlier than others.
Ark: Survival's crafting system is a bit like Valheim's in that it gets better as you go. Instead of having everything you need close by, you will have to go out and find new things. Like Valheim, Ark: Survival is a great game for you and your friends to play together.
Subnautica
Subnautica is a game about surviving underwater. You will not be able to travel through magical biomes or ride dragons to stay alive. Instead, you will have to rely on technology. The water is dangerous, and if you make a mistake, you could die.
If you like the game Subnautica, you should also check out Subnautica: Below Zero. This game takes place two years after the first one. In this game's sequel, you'll also have to make things and use them to stay alive in the harsh water.
Sons Of The Forest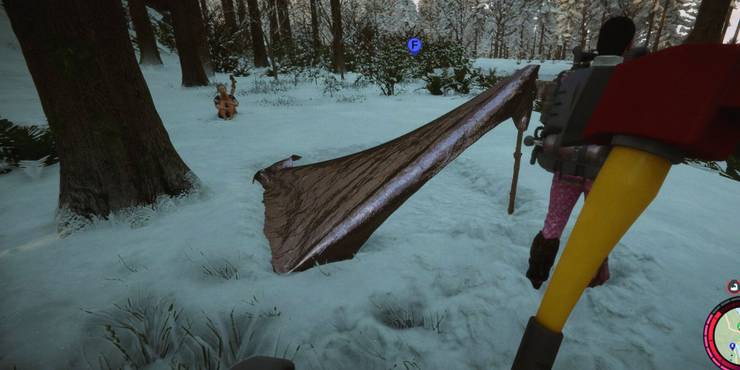 Sons of the Forest is a game that came out in February 2023, so it's not too old. Sons of the Forest is made by the same people who made The Forest, which is why it sounds familiar. In this way, the way both games look is the same. Try to stay alive in a dangerous forest where there are also cannibals.
Sons of the Forest is a horror game, and it's important to remember that. The game is called a "cannibal-infested hellscape." If you don't like scary games, you might want to look for something else.
Tribes Of Midgard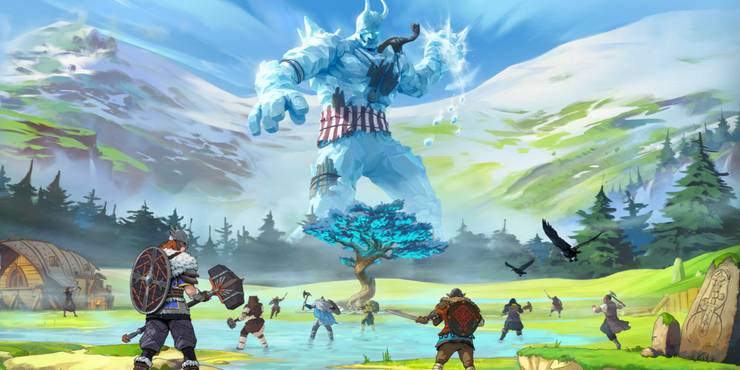 Tribes of Midgard is an action role-playing game (ARPG) in which you can make things, grow your base, and fight strong monsters. Tribes of Midgard's world is made by a set of rules, so there is always more to discover.
Tribes of Midgard is like a mix of Valheim and Diablo in terms of what it is about. The game is a little less open-ended than Valheim, but you can still build and change the world around you.
Dysmantle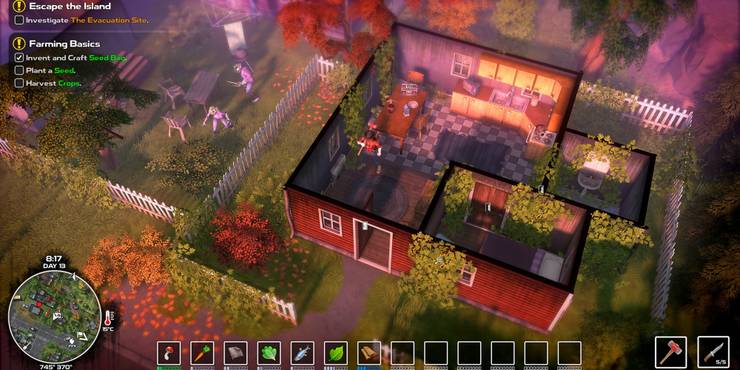 Dysmantle is set in a world where zombies have taken over. During the game, you'll have to stay alive, find a place to stay, and take apart everything you find. Like the name says, a big part of the game is taking things apart.
By breaking things, you can find new materials that can be used in other ways to help you stay alive. This is a zombie game, but it's not as scary as other zombie games. It's great for people who want to play games without being scared.
Niffelheim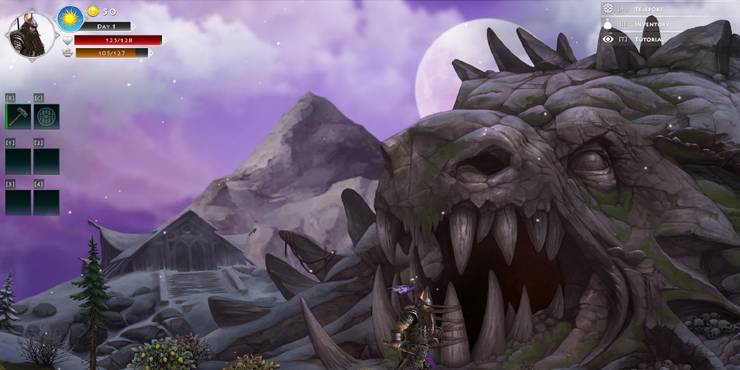 Niffelheim is the next stop. This is a dungeon-crawler game with a Viking theme. It takes place in Niffelheim, which is kind of like limbo. This is like Niflheim, which is a Viking version of limbo. In Niffelheim, you play as a fallen fighter who wants to get to Asgard.
You can beat powerful enemies and make potions to help you stay alive along the way. If you like discovering dungeons in Valheim, then you should try this game.
Craftopia
Craftopia is a fun survival making game that combines a few different kinds of games. Besides getting materials and making things, you can also explore dungeons and learn how to use magic well. You can also grow a big farm by planting a lot of different crops.
Craftopia is a great sandbox game for you and a friend to play together.
Mist Survival
Mist Survival is another survival game, but this one takes place in a world that has been destroyed and is covered in fog. In this game, you have to live, just like in any other survival game.
The misty effect won't always be there, but when it is, it will bring many different risks. You won't be able to see much, so you'll have to find your way while running into infected enemies, powerful animals, and bandits.
Praey For The Gods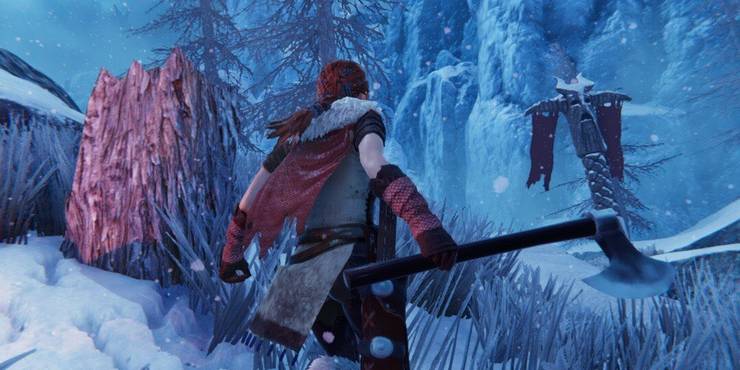 In Pray for the Gods, you play the part of a hero who has been sent to the end of the world. Your job is to find out more about the "never-ending winter" that is causing problems all over the world. Unlike Valheim, Pray For The Gods isn't a playground game with an open world. Instead, Basket Random is a pretty simple game.
Even though the goal is clear, Pray For The Gods is not a straight story. On your journey, you can get past problems in any way you choose. You can beat big bosses in any order, and you can use whatever tool works best for you.
Ancestors: The Humankind Odyssey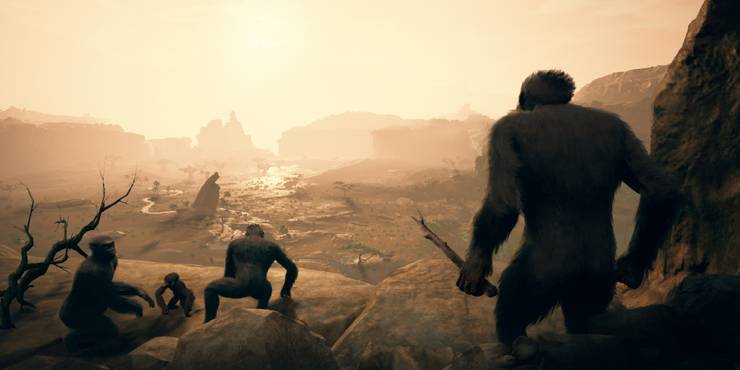 Ancestors: The Humankind Odyssey is like Ark: Survival Evolved in that you have to stay alive in a world from the past. You don't live in the time of dinosaurs, but in the time of the Neogene.
Basically, you play as an ape, and your goal is to stay alive and grow your group. You don't have to be just one character. You can switch characters and change your point of view (POV) at different times. Over time, you can change and gain new traits that will help you stay alive.
Breathedge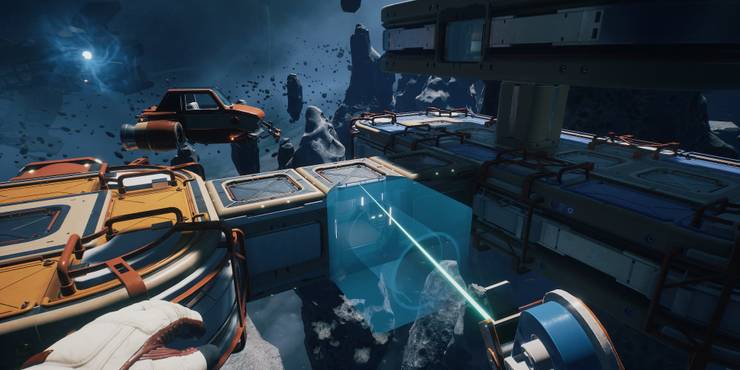 Breathedge is the last one. We've seen how people lived with dinosaurs, under the sea, and in the past. We now know how to live in space. In Breathedge, you play as a person who is the only survivor of a ship that crashed. You are with an eternal chicken.
You will have to make tools, build a base, and stay alive in the hard environment of space. This game isn't all serious, though. Breathedge has some funny parts that lighten the mood. Many players say it's like Subnautica, but you don't have to worry about dying all the time.