There are several bonuses in Skyrim that can make the game a bit more fun to play, and these are the best ones to choose.
The skill trees in The Elder Scrolls 5: Skyrim are one of the most enjoyable ways to advance in a video game. This is just one reason why the game is still so popular today. Players can use these to move through the game in a lot of different ways. They can focus on one thing or try to be good at everything. As players move through the levels, these trees unlock special benefits that can change a character's strength or quality of life in a big way.
Some perks may seem useless or like they're just a way to get to the next ones, but others are important for certain builds and can turn a character from a wannabe warrior to a real one. Here are some of the best bonuses in Skyrim that every player should think about buying, no matter what path they choose.
Bribery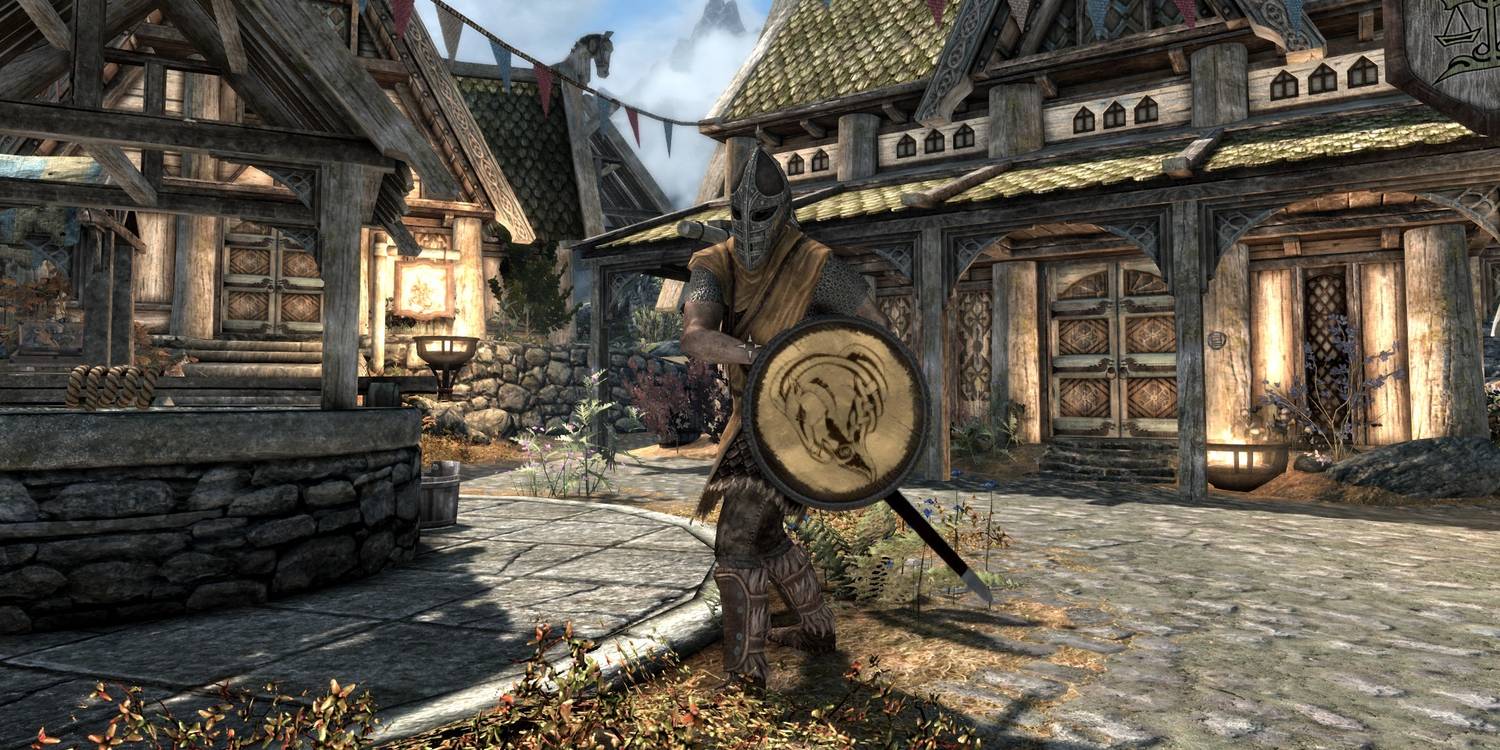 Requirements:
On the surface, Bribery might not seem like a very important perk, but it can make the game much easier for any player. Being able to get guards off a character's back without having to revert to the last save and lose stolen items lets players level other skills like Pickpocketing, Sneaking, and Speech (by selling stolen items) without worrying about the consequences, since they'll be able to easily make back any money spent on bribes.
This is much more profitable for players who join the Thieves Guild and get access to various fences. Stealing from rich people and selling their things is a great way to make quick cash and level up Speech.
Impact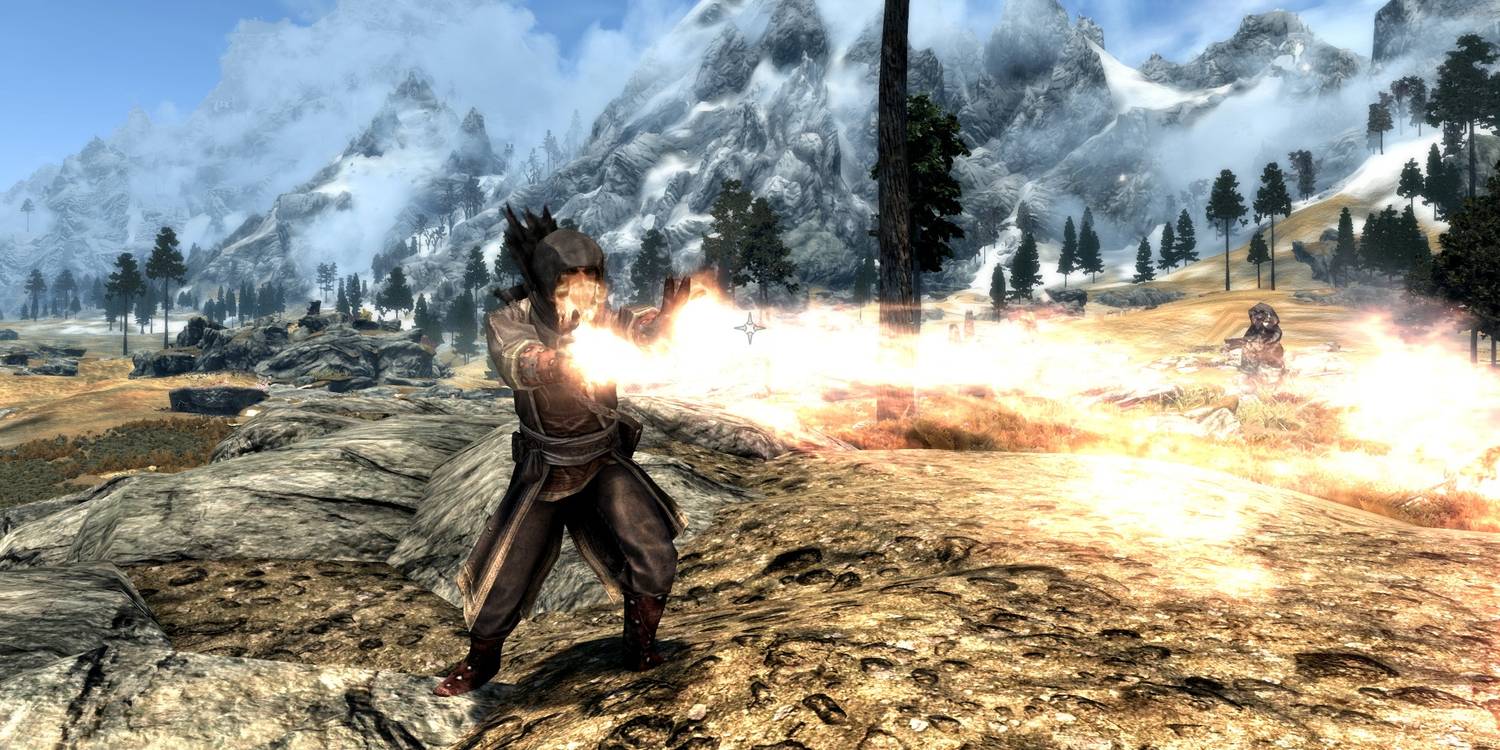 Requirements:
Destruction: 40
Novice Destruction
Destruction Dual Casting
Impact is a very useful tool in any fight because it lets a player stun an opponent with almost any destruction spell, no matter how big the opponent is. This effect can't be caused by the novice spell Flames, but it can be caused by Firebolt or any other spell of a similar level or higher. This lets players completely disable an opponent at a pretty low level of destruction.
Even though casters can make good use of this perk, any player can benefit from it because it gives them time to change weapons, drink potions, or just do a lot of damage while the enemy can't do anything. It can also be linked together so that an opponent can't do anything to stop it.
Regeneration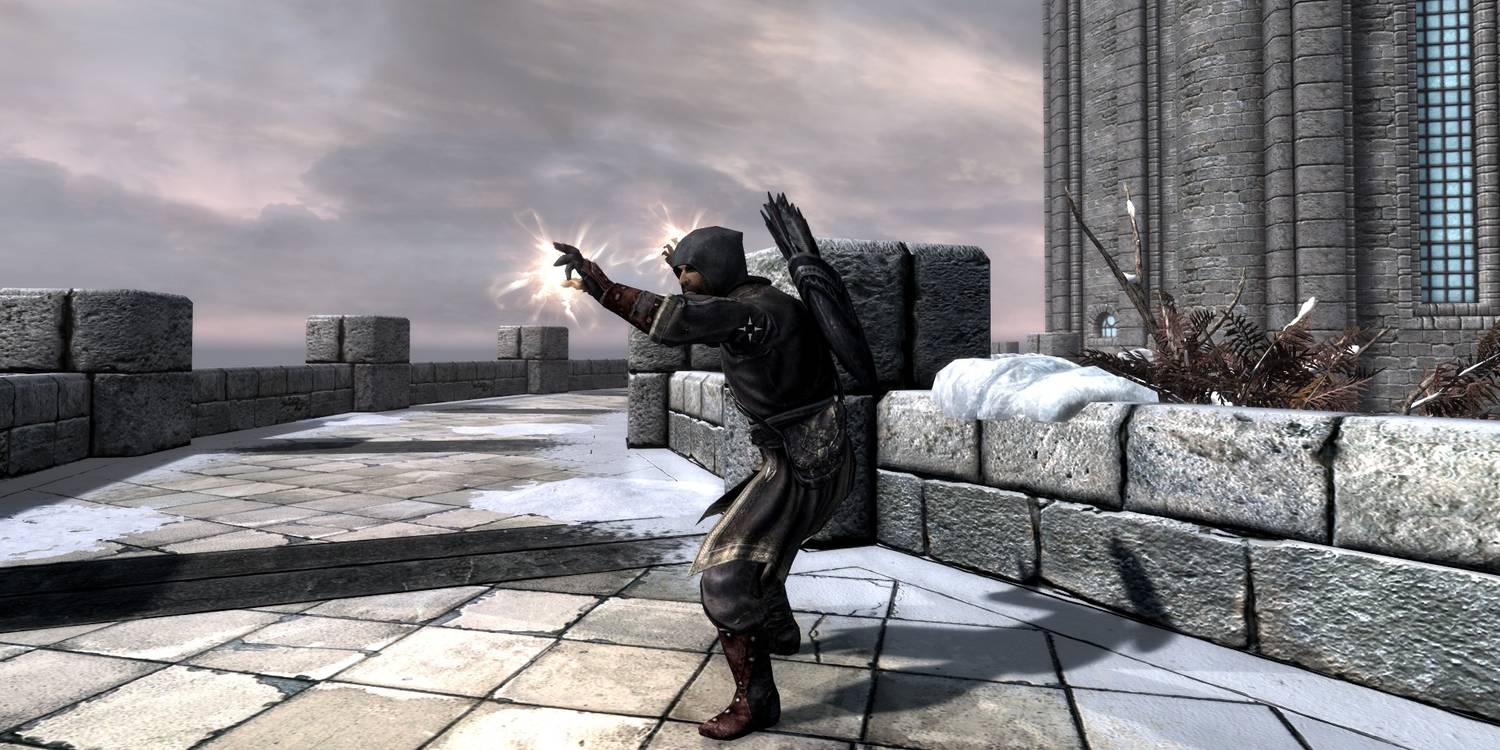 Requirements:
Restoration: 20
Novice Restoration
Restoration tools will be a big part of a mage's arsenal, but any player can use them well to keep their own health up and that of their friends as well.Regeneration boosts the healing power of all restoration skills by 50%, making them much more useful even at lower levels.
Whether you play as a mage, a fighter, or any other build in Skyrim, this perk lets you use a healing spell quickly and get back into the action without having to cast multiple spells.
Assassin's Blade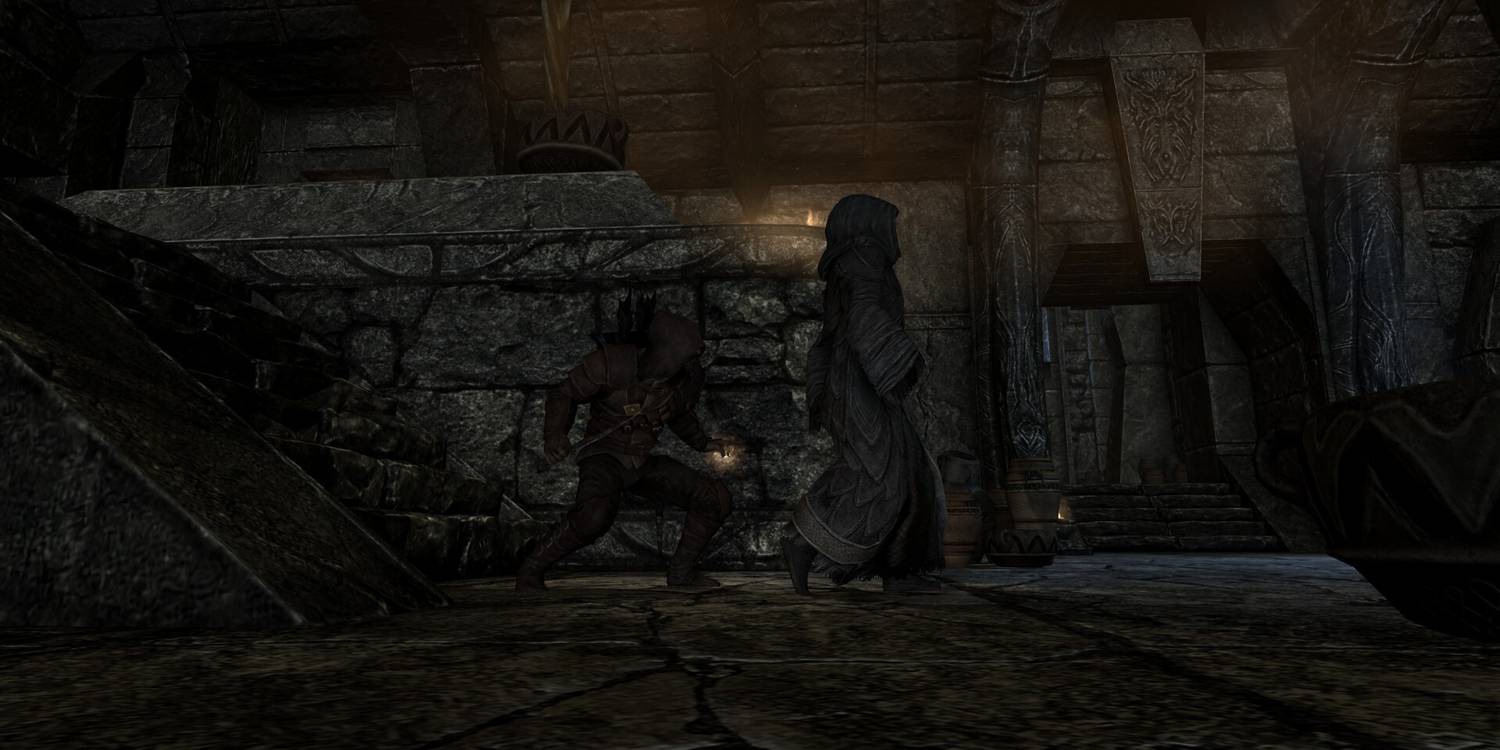 Requirements:
Sneak: 50
Stealth
Backstab
Deadly Aim
Any Thief build, including the ever-popular Sneaky Archer, will need to use the Sneak skill. But players of any class can use this skill tree to their advantage, since sneaking lets them steal a lot of money or do a lot of damage to their opponents before they can respond.
With Assassin's Blade, sneak attacks with knives do 15 times as much damage, which is more than enough to kill most weaker enemies without being seen. Even for big guys in Heavy Armor, the ability to completely take out an opponent is very useful. When you fight the monks of High Hrothgar, it will also help you level sneak faster.
Arcane Blacksmith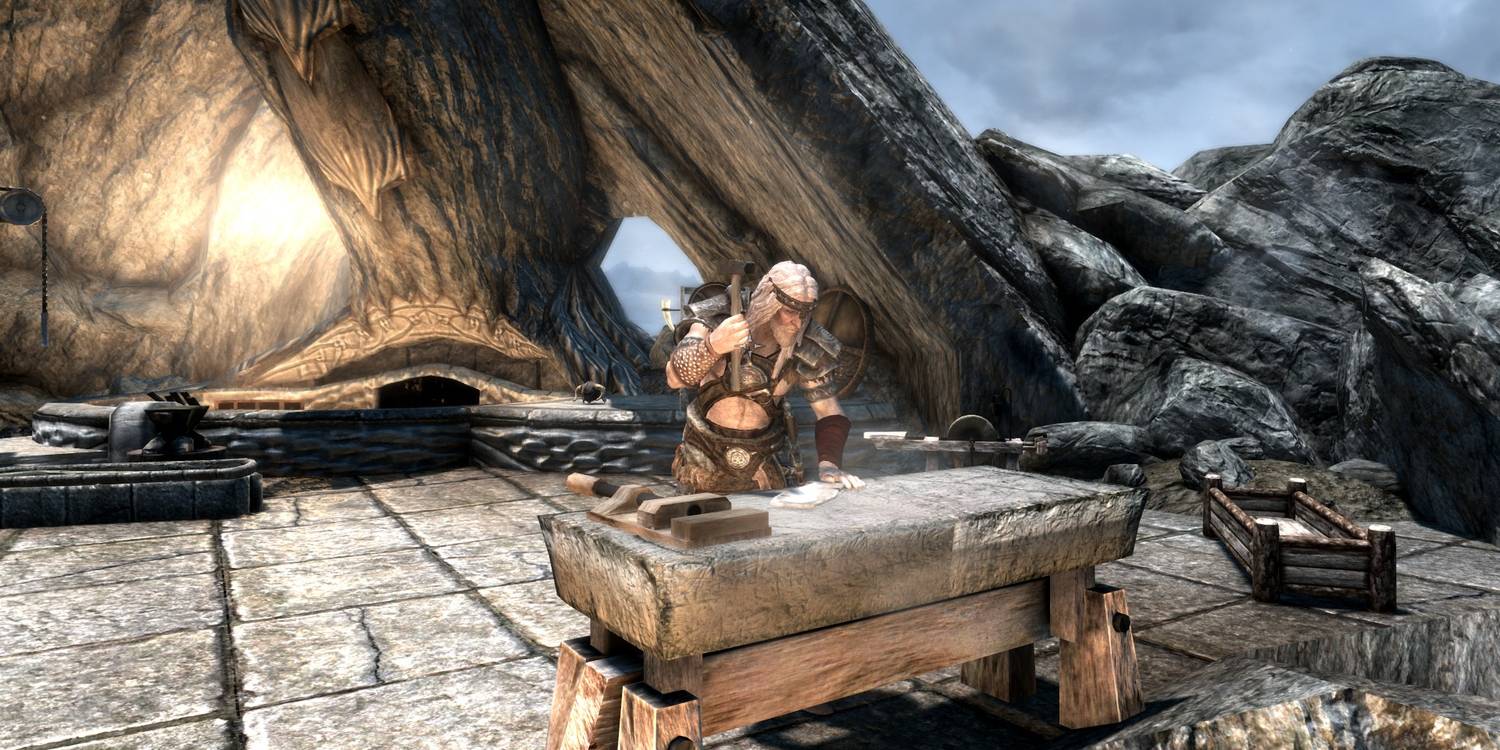 Requirements:
Smithing: 60
Steel Smithing
Arcane Blacksmith requires players to work on their Smithing skills for a while, but once they do, the perk can be very helpful. It lets players improve magical weapons and armor, which can be very useful when making armor because, once they unlock the ability to improve further, they can do so step by step after enchanting it.
The real power of this perk, though, comes from the fact that it lets you improve magical weapons and armor that you find as loot. These are some of the most powerful items in the game. At a grindstone, weapons like the Champion's Cudgel can be made better, making it one of the best two-handed weapons and much more.
Deadly Aim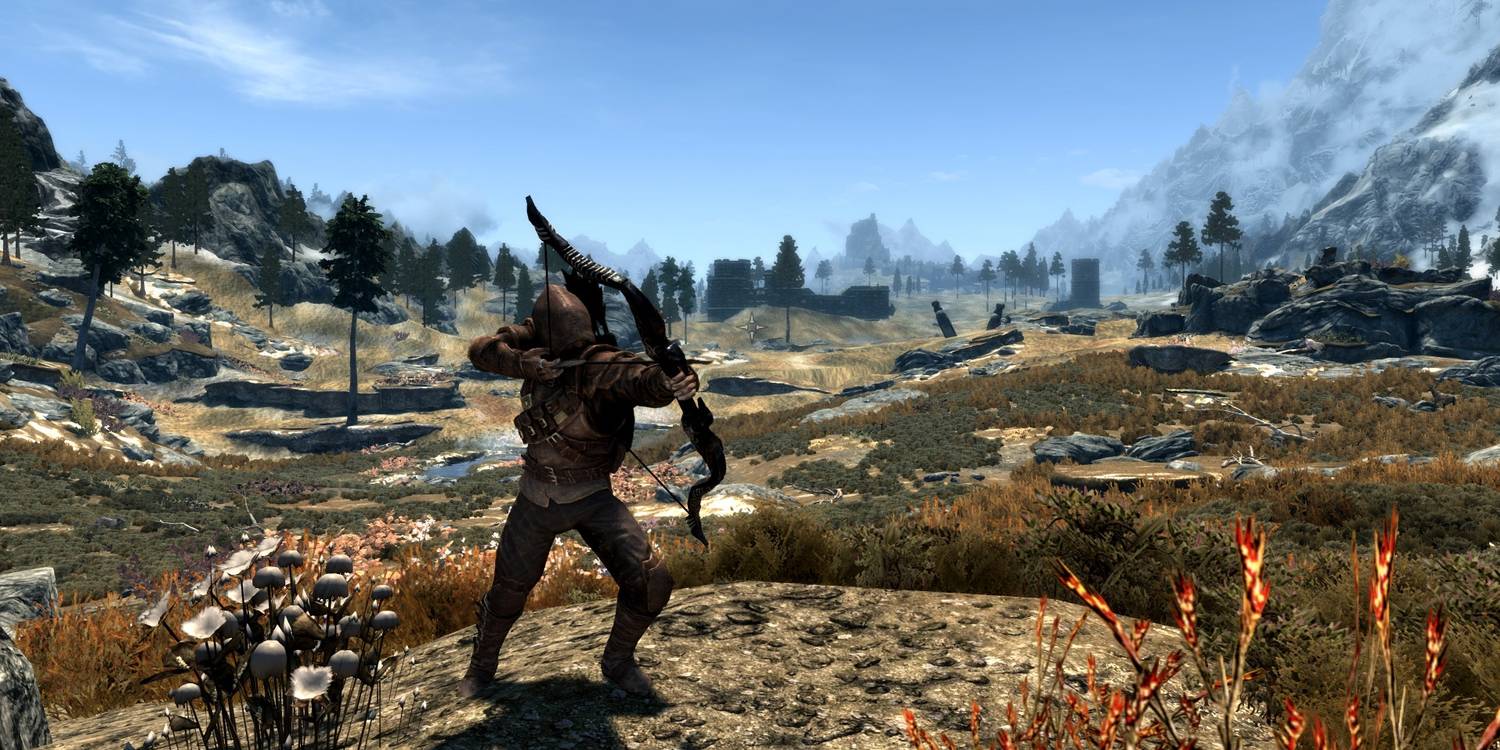 Requirements:
Sneak: 40
Stealth
Backstab
Deadly Aim is a very useful perk from the Sneak skill tree. It makes sneak hits with bows do three times as much damage. This perk is great for archers because sneaking up on an opponent from a distance is much easier when you can attack from a distance.
But any player will be able to make great use of this perk to do a lot of damage to an opponent before fighting them. Its power can be increased by combining it with other perks in the shooting tree, but it is already strong enough to be useful on its own.
Extra Pockets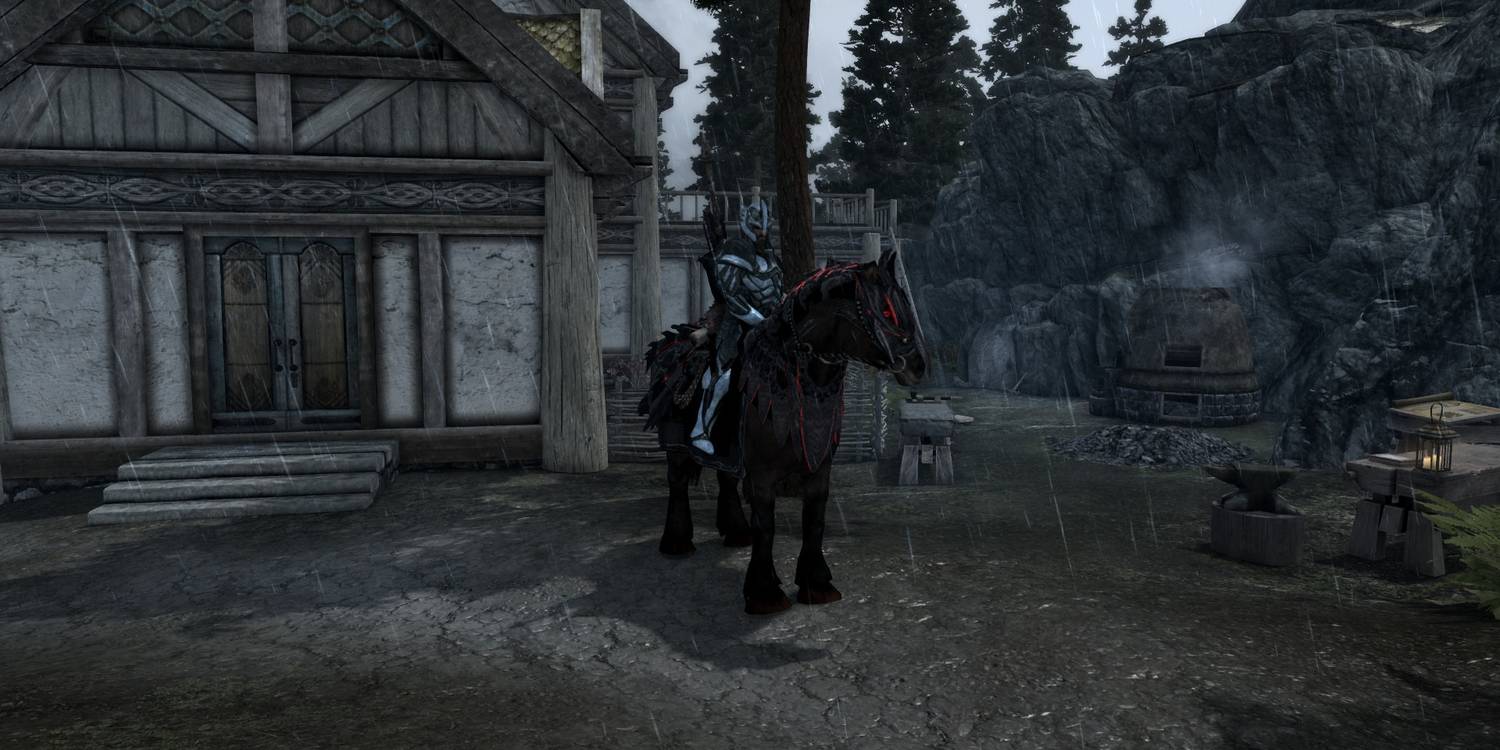 Requirements:
Pickpocket: 50
Light Fingers
Night Thief
Extra Pockets is tucked away in the middle of the Pickpocket Skill tree. It might be the best quality-of-life perk in Skyrim. It gives a player 100 more carrying capacity, which is especially useful early in the game before players have had a chance to level their energy.
Almost every Skyrim player has been out exploring, maybe just killed and looted a dragon, when they get a message saying, "You are carrying too much to be able to run." This perk is the best way to increase how much you can carry in the game, and it's well worth the money.
Necromage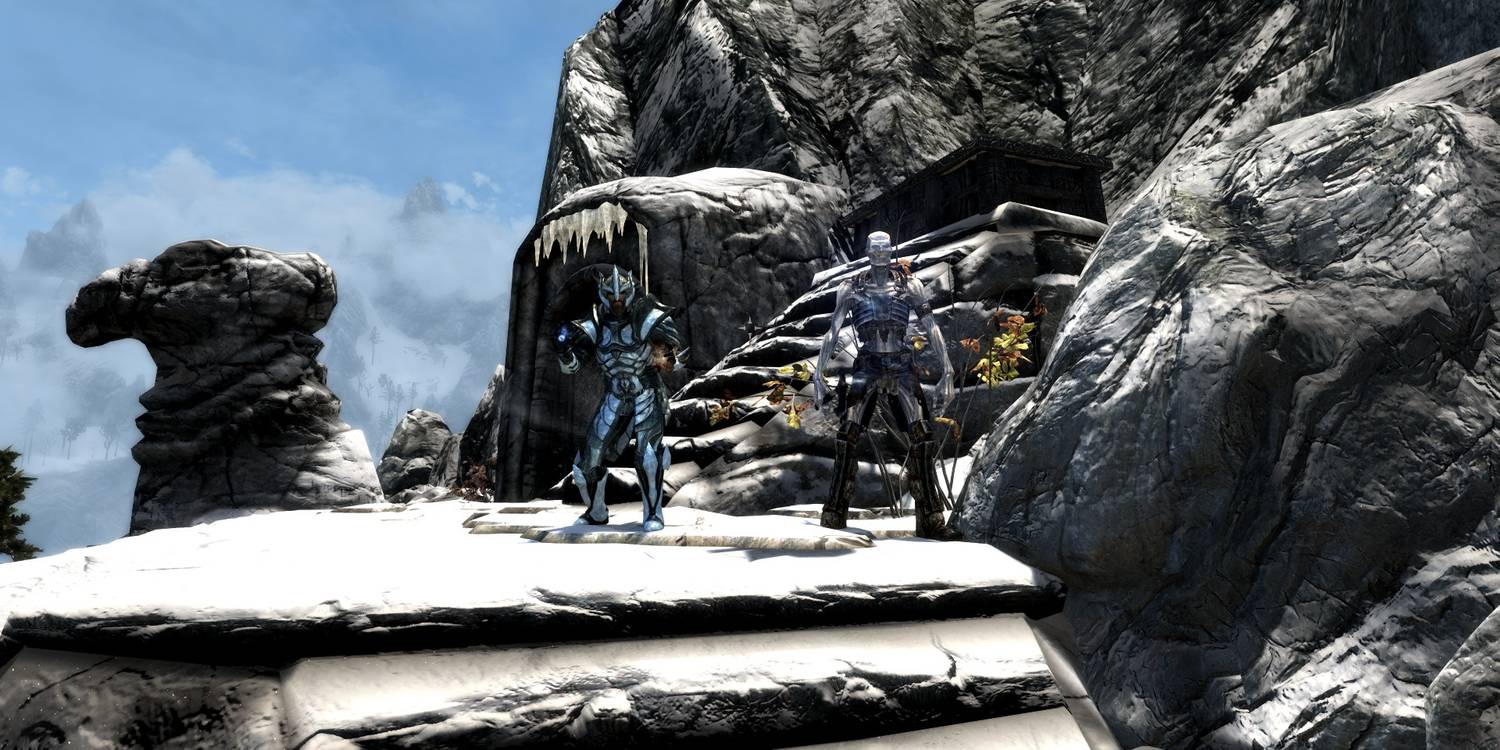 Requirements:
Restoration: 70
Novice Restoration
Regeneration
Necromancy could be the most powerful perk in Funny Shooter 2 game if you know how to use it. It's only third on this list because you have to meet certain requirements before you can really use it. This isn't true for the first time, though, because the perk makes all magic work better against undead. This makes a lot of levels much easier because spells can kill draugr much faster.
The perk becomes useful, though, when the player turns into a vampire and gets the disease. With this, all enchantments and skill perks gained later become more powerful, making the power cap for a player much higher than it was before.
Extra Effect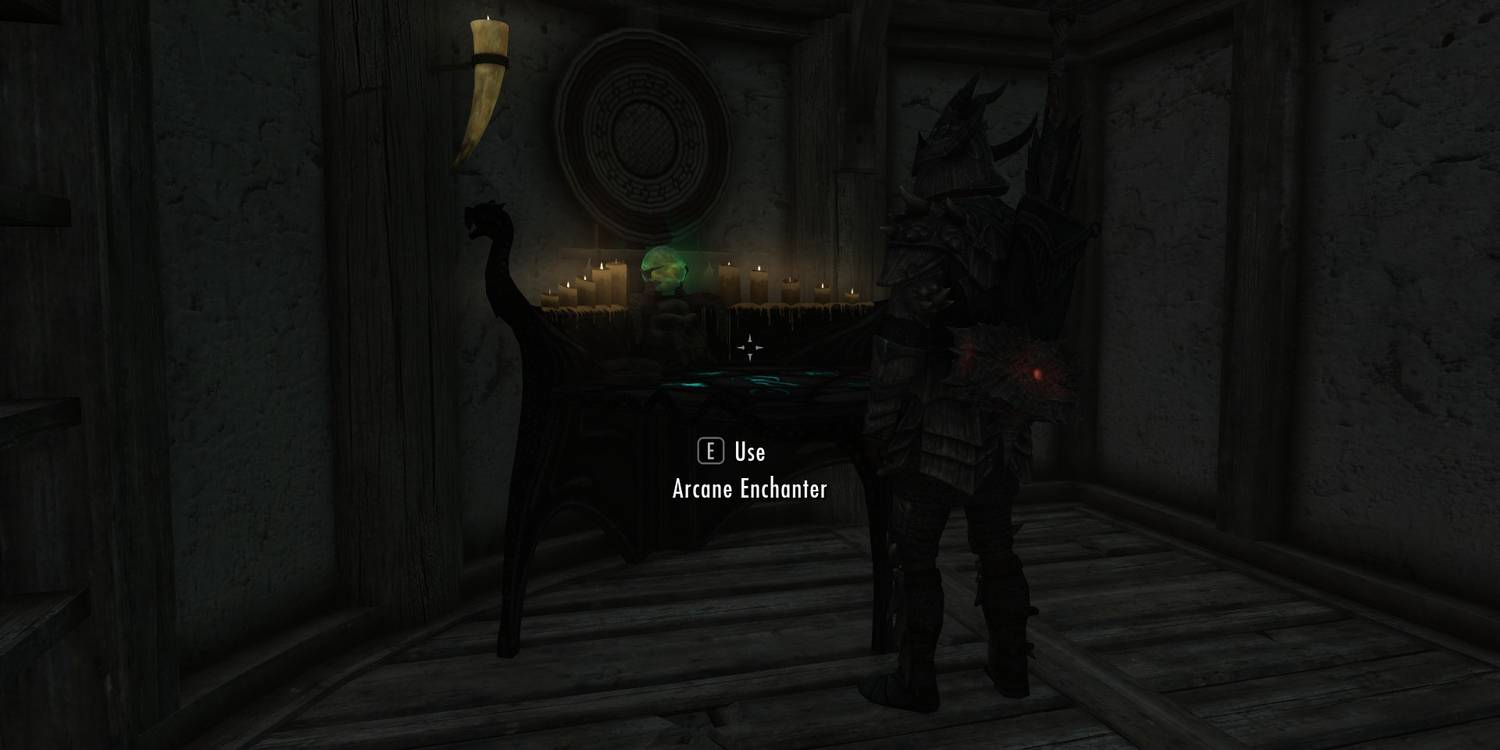 Requirements:
Enchanting: 100
Enchanter
Insightful Enchanter + Corpus Enchanter
OR
Fire Enchanter + Frost Enchanter + Storm Enchanter
Extra Effect in the Enchanting skill tree does exactly what it says on the box: it lets players put two effects on their weapons and armor instead of just one. This will take grinding enchanting levels, but it's well worth it because it lets players make weapons that are very powerful and can be used in many different ways.
One way to use this is to enchant a weapon with both a damage enchantment and a soul trap, so it can fill soul gems and essentially renew itself over time. Equally, damage enchantments can be stacked on weapons, and fortify enchantments can be stacked on armor. This can make any Dragonborn an unbeatable force.
Twin Souls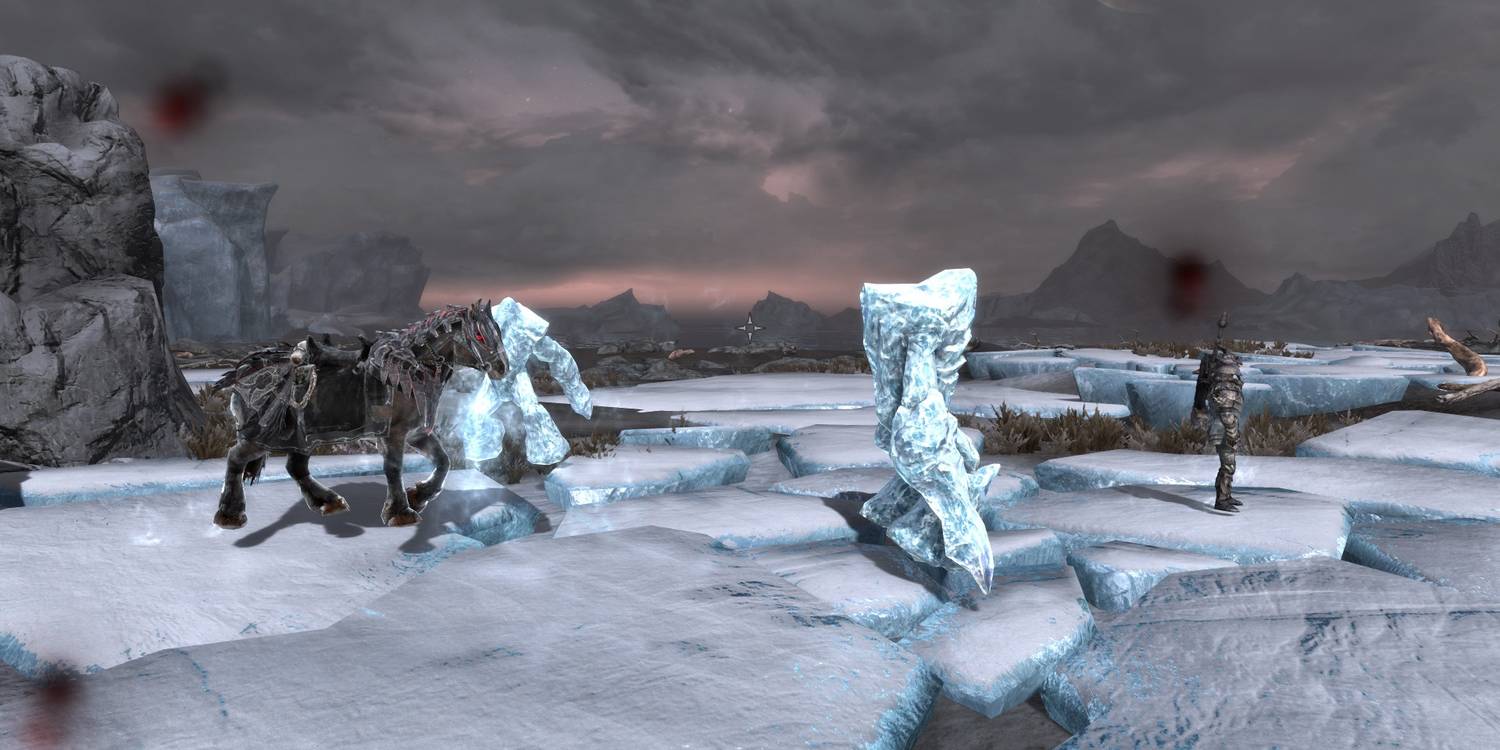 Requirements:
Conjuration: 100
Novice Conjuration
Summoner + Atromancy + Elemental Potency
OR
Necromancy + Dark Souls
The last enchantment in the Conjuration tree will also take a lot of grinding and leveling, but it is generally considered to be the most powerful perk in the game, and for good reason.With Twin Souls, players can summon two atronachs or bring back to life two undead. When paired with a follower, this lets anyone take a team of four into any fight in Skyrim, which really tips the scales.
Whether players choose to focus in Necromancy or Atromancy, this perk can turn the tide of almost any fight in their favor. It will be especially powerful when combined with its prerequisite perks, which make the souls they summon stronger and last longer. It definitely deserves to be at the top of this list.
The Elder Scrolls 5: Skyrim – Anniversary Edition is now available for PC, PS4, PS5, Switch, Xbox One, and Xbox Series X/S.